Tourist Information

---
Las Vegas, NV USA is a tourist wonderland! While you enjoy Royal Vegas Retreat, the Vegas Strip awaits for all of your needs.
Visit the MGM Grand site to learn more about the amenities available at the venue.
Throughout this page, we include affiliate links to Vegas.com. We really appreciate it when you use these links to book your show tickets, tours, and special experiences - it helps us raise money to make Royal Vegas Retreat the best it can be!
The Vegas Strip is bigger than it looks. Check out our recommendation for getting from one end to the other:
Las Vegas Monorail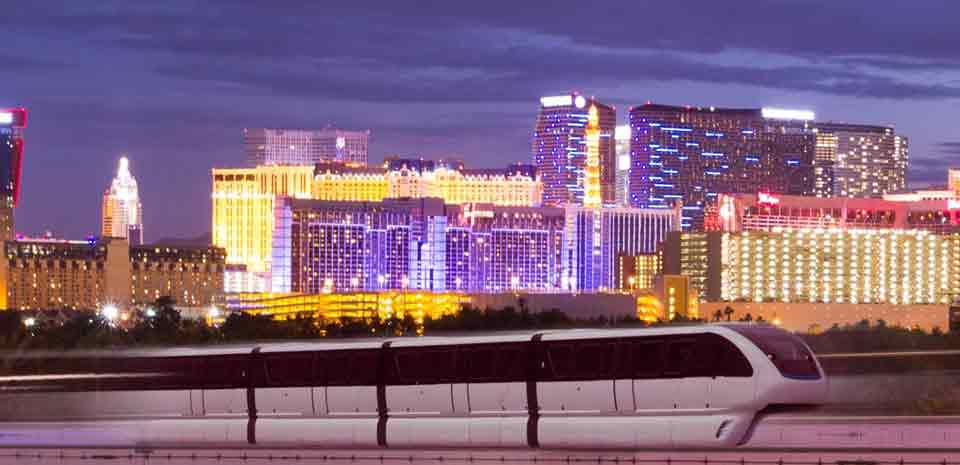 In our opinion, there's no better way to get around the strip than the Las Vegas Monorail!
Travel the Strip without all the walking on a fast, convenient monorail trip. The Las Vegas Monorail, an elevated train system that travels along a 3.9-mile route, connects major hotels and attractions along the Las Vegas Strip. The train stops are located at the back of each hotel, making the walk 15 minutes or less within each resort. Trains arrive every few minutes, so you're quickly connected to world-class resorts, hotel and casinos, shops, restaurants, entertainment venues and the Las Vegas Convention Center.
Las Vegas shows are famous for their scale and extravagance. Stars come to Vegas from around the world to perform for months at the hottest venues. Take some time during Royal Vegas Retreat to catch one of these world-class shows!
Cirque du Soleil is one of the most fantastic circus productions in the world, and in Las Vegas, you have 7 different shows to choose from, including Ka at the MGM Grand! Buy your tickets now and save up to 60%!
Jabbawockeez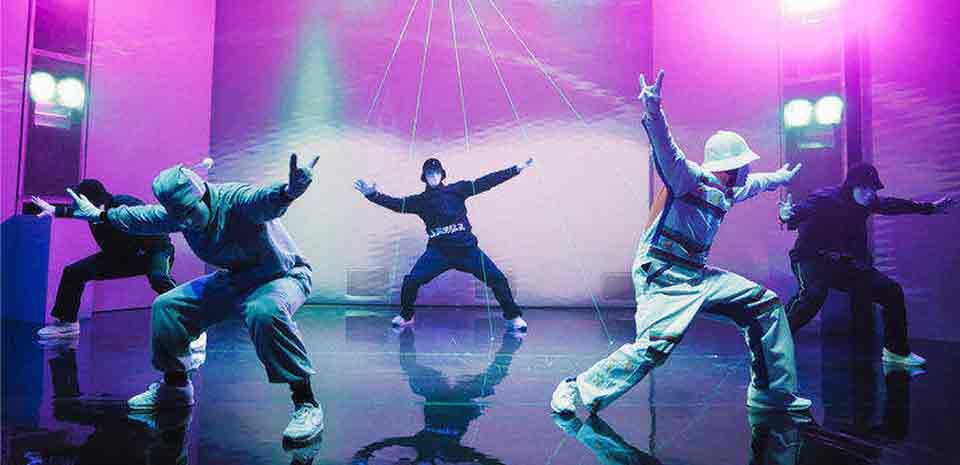 America's favorite faceless dance crew is back. Jabbawockeez rose to fame on "Americas Best Dance Crew" and has since captivated audiences and the dance community with its unique style. In white masks and gloves, the Jabbawockeez direct audience members' attention away from their individual identities to emphasize the dancers' unity and to create visual representations of music. Jabbawockeez was the first dance crew to headline on the Las Vegas Strip. Their show "MÜS.I.C." premiered at the MGM Grand in 2010. They have since performed at the Monte Carlo and Luxor. They are now returning to the MGM Grand for an unforgettable show.
We also love:
FlyLINQ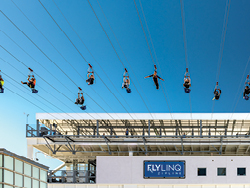 Do you love thrill and adventure? How about spectacular views? Maybe you just want the bahjeebees scared out of you? If you've said yes to any of those questions, FlyLINQ Zip Line Las Vegas is definitely for you. Words like "adrenaline" and "electrifying" can get thrown around a lot, but there's something about flying 12-stories above The LINQ Promenade that makes those words come to life. FlyLINQ Zip Line starts off Las Vegas Boulevard at the top of a 114-ft tall launch tower, where you'll have the opportunity to soak in the surrounding views and embrace your last few moments of serenity. Take a deep breath because before you know it you'll be zipping at speeds up to 35mph in a seated or superhero position. Not to mention screaming your lungs out before landing at the world's tallest observation wheel, the High Roller. Action, adventure AND gorgeous views of Las Vegas? FlyLINQ, the Las Vegas zip line, has it all. Get your cheap Las Vegas tickets today.
High Roller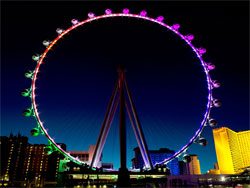 The High Roller in Las Vegas isn't your average Ferris wheel. And it's not really a Ferris wheel; its an observation wheel -- the biggest in the world at a staggering 550-feet-tall.
4D Ultimate Experience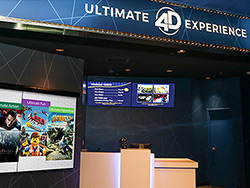 The real world too boring for your liking? Excalibur Las Vegas thought so, too. So fasten your safety belts, folks, because Ultimate 4-D Experience is going to take you on an out-of-this-world journey, while you're still in it. Yeah, the real world is cool, but is it dodging giant dinosaurs in a helicopter cool? Or what about being transported to a world of toys where your only goal is to create havoc? Enter, Ultimate 4-D Experience inside Excalibur Las Vegas. With numerous ever-changing 4-D adventures to choose from, your biggest headache is knowing which one to choose first. These 15-minute journeys are action-packed with gnarly sights, high-quality sounds and all-immersive awesomeness. So snag your tickets to Ultimate 4-D Experience today -no shovels, capes and/or helmets needed.
We also love:
Shark Reef Aquarium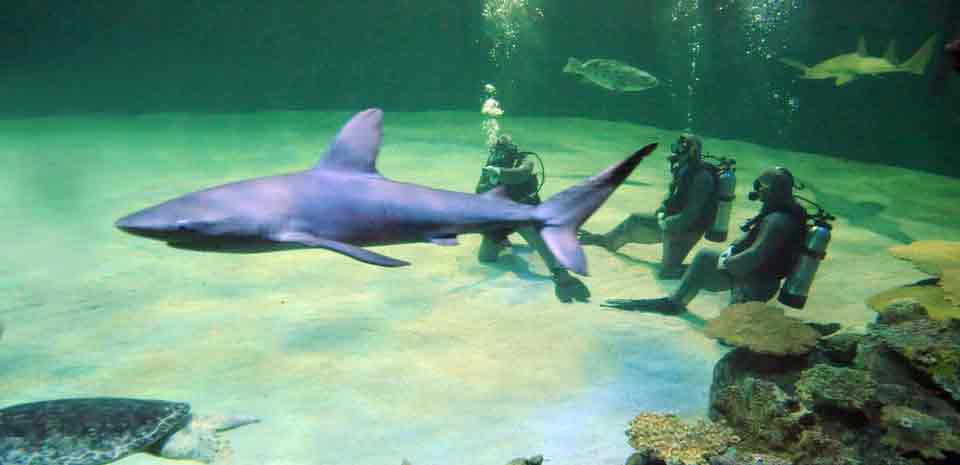 Housing more than 2,000 animals including sharks, exotic fresh and saltwater fish, a massive sea turtle and much more. Shark Reef offers the aquatic experience of a lifetime. The ocean is probably the last thing people think of when they visit the dry desert of Las Vegas, but the Shark Reef at Mandalay Bay changes that. Shark Reef is reminiscent of an ancient temple slowly sinking into the ocean. The tunnel, which houses five species of sharks and the aquariums largest animals, is designed to look like a sunken shipwreck. Here, visitors can witness a scuba divers view of these mesmerizing creatures, including nurse sharks and tiger-striped sharks measuring up to nine feet long, and two tiger sharks that measure more than six feet in length.
The Hunger Games: The Exhibition
Ready to channel your inner Katniss Everdeen? Want to learn more about District 12? The Hunger Games: The Exhibit inside MGM Grand Las Vegas is your ticket to all things Panem. If you're a fan of The Hunger Games (and with more than $3 billion grossed at the box office, literally who isn't?!), you're going to absolutely LOVE The Hunger Games: The Exhibit inside MGM Grand. But this isn't like a regular exhibition, this is a cool exhibition. We're talking a costume gallery that features nearly 30 original outfits worn by the cast, including the jaw-dropping "Girl on Fire" dress, a recreation of President Snow's Office, the Tribute Train and interactive features out the wazoo. And you already know it wouldn't be a Hunger Games exhibit without a real-life archery-training experience set within a 60-foot-wide training lab! And all of this is only the tip of the arrow (see what we did there?). To really immerse yourself in The Hunger Games world, you're going to have to purchase your cheap tickets for The Hunger Games: The Exhibit inside MGM Grand Las Vegas today.
We also love:
Happy Place, Mandalay Bay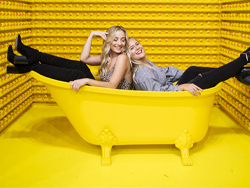 One of the more remarkable things about Earth is how diverse it is. What's also remarkable is the sheer number of selfies a person can take at Happy Place inside Mandalay Place at Mandalay Bay Las Vegas. Like, for real, you could take A LOT. Ok, so let's get this straight: every city has a cool "Instagrammable" location, even Vegas. But, and this is where Happy Place comes in, how many places have an interactive, immersive pop-up exhibit with larger-than-life installations and multi-sensory themed rooms?! HUH?! That's right, not many. There are 12 different rooms, each with their own unique vibe and experience that'll make you want to bust out your phone and post straight to the 'gram. If six-foot tall mirrors, seven-foot tall stilettos made of a million candles and the world's largest confetti dome are your jam, you're going to love Happy Place. Tickets for Happy Place inside Mandalay Place at Mandalay Bay Las Vegas are available now.
Eiffel Tower Viewing Deck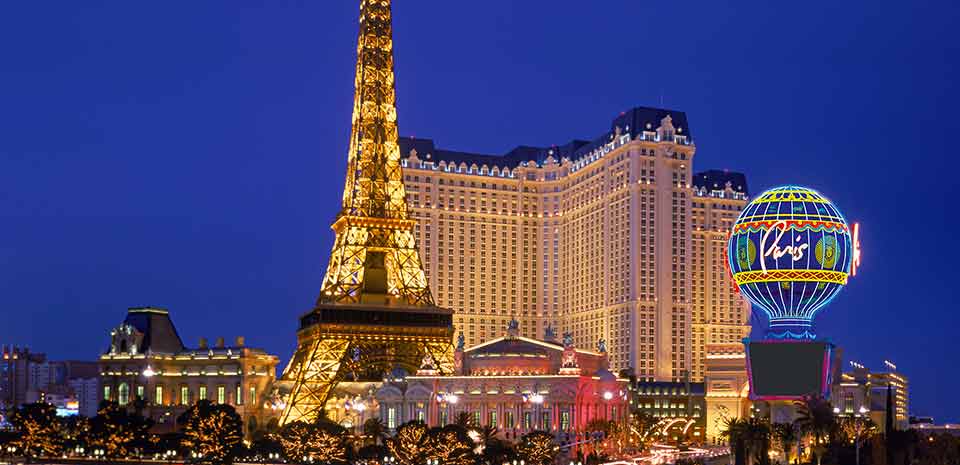 Enjoy a romantic view of the strip. Avoid lines and plan ahead by booking your ticket in advance.
We also love: